WE CREATE MODELS AND
3D VISUALIZATIONS WITH PASSION
WHO WE ARE
The FABB company means enthusiasm, responsibility, creativity and honesty. We have given over these four strong pillars to the FABB PROJECT brand. Many years of experience in the field of furniture and upholstery fabrics gave us a constructive view on the projects we perform. We know how to appeal to the customer's taste better and how to present the product in a visualization that becomes a work of art.
Applying the latest technologies in the field of design, we are able to achieve a perfect effect. We use the V-RAY rendering engine in all professional areas of computer graphics. We are able to achieve its full capabilities thanks to innovative fabric scans that we perform with the use of a specialized scanning device.
Our experienced team of graphic designers and designers uses an extensive and extraordinary base of accessories and decorative elements. We obtain world-class projects by using the 3 ds Max program.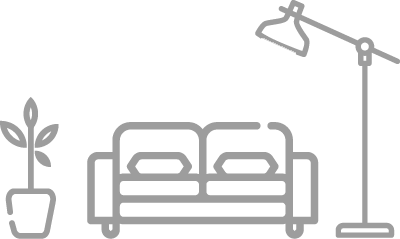 3D design visualization
Photorealistic presentation of the product in the arranged interior, presentation of application and quality.

Studio visualization
Photorealistic graphics of items presented in a studio environment, i.e. packshot shots – products on a uniform background.

Digitization
Furniture modeling and professional fabric scanning.
PHONE NUMBER
tel. +48 517 463 343
EMAIL
contact@fabbproject.com
ADRESS
Fabb Sp. z o.o.
ul. Komorowicka 39-41,
43-430 Bielsko -Biała,
Poland